Get your Wi-Fi problems fixed in Dublin today! Our wireless engineer call-out service can:
| | |
| --- | --- |
| | Extended Wi-Fi Coverage in Every Room in your House – Extend your wireless to cover every room in your house. Attic-rooms, garden-offices, study-rooms, third-floor bedrooms – enjoy great wireless coverage in all these areas. Kill those wireless dead-spots today! |
| | High-Performance Wireless – Get blisteringly fast wireless broadband speeds. We use only the best tried-and-tested enterprise-class equipment to give you iron-clad wireless network performance. |
| | Professional Installation – No more pfaffing around with consumer-level kit or reading goobledegook in manuals! Our experienced wireless technicians can come to your home or office and will perform a wireless site survey to determine the optimum placement of wireless access points for your complete wireless enjoyment. |
| | Get your Smart Home Equipment Connected – Smart doorbells, thermostats and cameras – get them all working flawlessly with our fast and secure wireless networks. |
| | Get your Sonos Sound System and Netflix working great again – No more drop-outs or annoying freezes in the middle of watching your favourite films or documentaries on Netflix. |
| | Seamless Roaming – Move from one area to your house to the next connected to the same wireless network (SSID). |
| | |
| --- | --- |
| | Fix slow Eir Wi-Fi issues |
| | Fix slow Virgin Media Wi-Fi issues |
| | Fix slow Vodafone Wi-Fi issues |
| | Fix slow Sky Wi-Fi issues |
| | Boost the Wi-Fi signal around your home or office |
| | Fix UniFi or Amplifi (Ubiquiti) Wi-Fi networks |
Common problems we solve include:
| | |
| --- | --- |
| | The wireless signal from your Virgin Media, Eir, Vodafone or Sky modem-router keeps on dropping. |
| | You need to boost your Eir Wi-Fi signal. |
| | You need to boost your Sky Wi-Fi signal. |
| | Your Virgin Media, Eir, Vodafone or Sky Wi-Fi works but is unreliable. |
| | You need to extend the Wi-Fi range of your Virgin Media, Eir, Vodafone or Sky broadband. |
| | You need to fix your Ubiquiti (UniFi or Amplifi) wireless network. |
We work with most types of broadband modem-router including those supplied from Eir (Huawei F1000, Huawei F2000.), Virgin Media [formerly UPC] (Thomson, Cisco, Samsung Horizon, Technicolor) Vodafone (HG658c and HG659) and Sky broadband. We configure our wireless equipment to work optimally with these broadband providers.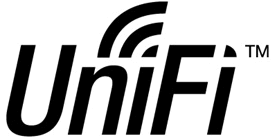 Ubiquiti (UniFi and Amplifi) Support in Dublin
If your using a third-party wireless network such as Ubiquiti, we offer a full technician call-out service to fix or install Ubiquiti (UniFi+ Amplifi) Wi-Fi networks in Dublin.
Computer Ambulance specialise in fixing wireles broadband issues. Our wireless technician call-out service covers most of the Greater Dublin area including (Dublin Southside) Dublin 2, Cabinteely, Boosterstown, Ballsbridge, Donnybrook, Monkstown, Blackrock, Dartry, Foxrock, Ranelagh, Rathmines, Rathgar, Stillorgan, Sandymount, Irishtown, Mount Merrion, Glenageary, Clonskeagh and Killiney. (Dublin Northside) Dublin 1, Glasnevin, Drumcondra, Malahide, Portmarnock, Clontarf, Ballymun, Raheny, Baldoyle, Sutton, Howth and Santry.

Our Wi-Fi engineer call-out service operates six days in a week in Dublin. To arrange an appointment or simply just to get some friendly professional advice call us on 086 337 1476 or 01 685 4838